Beach Front Villa Rentals
Take your family vacation to the next level with beach front villa rentals. Enjoy idyllic islands and privacy as you relax in a secluded garden for a BBQ or take a dip in your own private pool. Spend your summer days relaxing near the sea, completely immersed in the bliss of staying in your own villa paradise.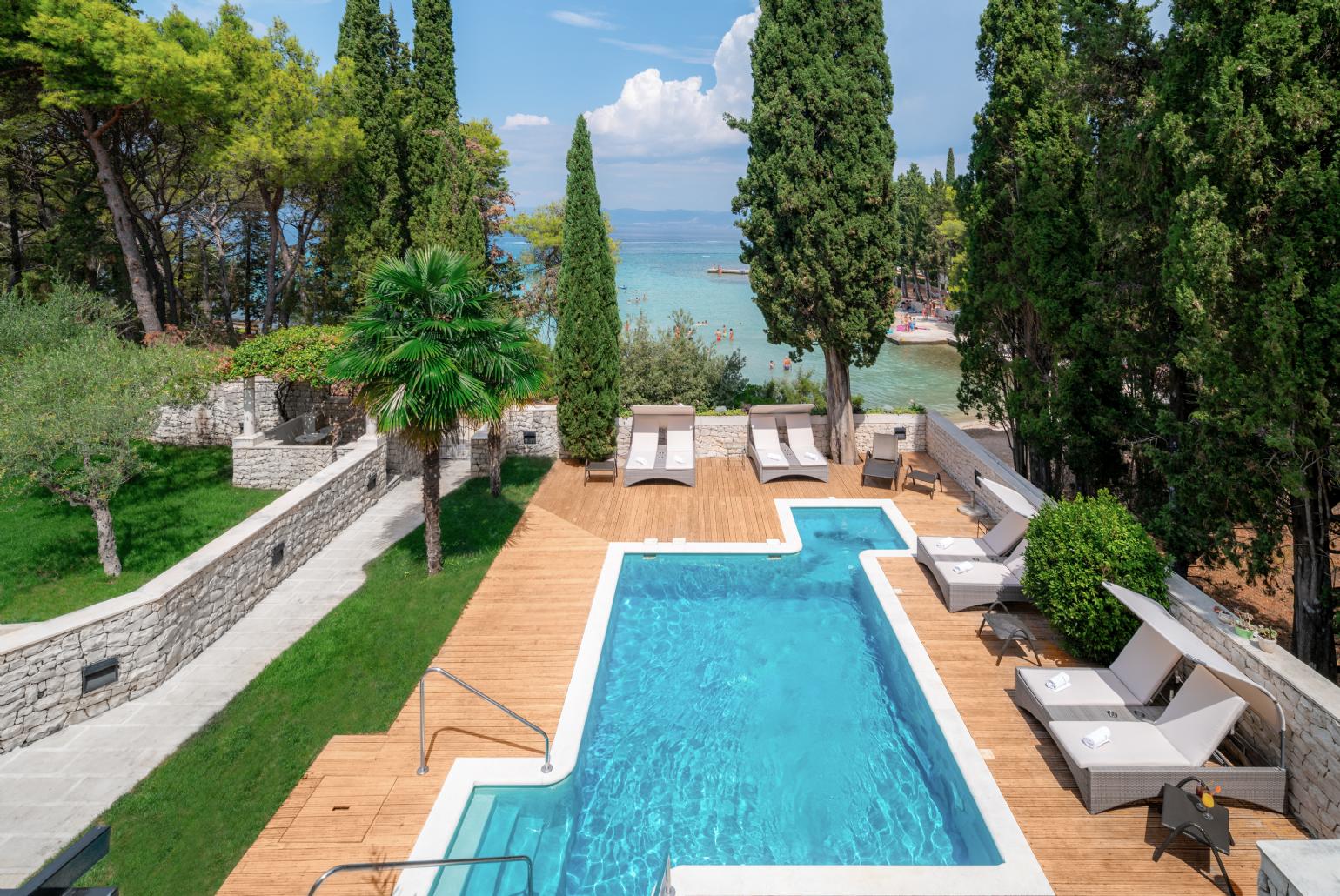 Beach Front Villas in Cyprus
Enjoy a taste of traditional Cypriot food in one of the many family-run tavernas, take a leisurely boat trip around the coast, or simply lie back and relax on some of the world's most idyllic beaches. Choose your villa rental in Cyprus, just steps away from the beach!
Beach Front Villa rentals in Corfu
Pack your bags and come to explore this incredible island. You will be surrounded by vibrant bays and crystal clear waters, as well as local Greek cuisine. Take day trips to nearby islands or simply enjoy the tranquil beauty of Corfu - it's up to you! With villa rentals in Corfu, you are guaranteed pleasure whatever your idea of a perfect holiday may be. If you're looking for an unforgettable vacation with the comforts of villa rentals, Corfu offers nothing less than paradise.
Beach Front Villas in Spain
Whichever villa rental you choose, your holiday in Spain will be one to remember. With villas nestled in the hillsides, near stunning beaches and bays, you'll have the perfect balance of relaxation, exploration and indulgence – all with a backdrop of breathtaking scenery.
Spanish villa rentals provide an exclusive getaway to some of Europe's most beautiful locations; from private villas with a pool and stunning views of the sea, to villas in secluded areas that offer privacy and seclusion. With villa rentals to suit every taste and budget.