How to book your dream beach villa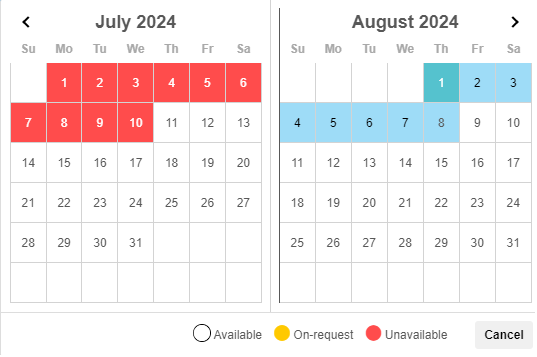 Search our properties with your holiday dates
Our live availability calendar lets you select your desired dates and modify them to check the best option for you. By selecting the dates you will be able to see the price quotes for your holiday.
Fill out the necessary information when prompted:
How many guests?
After selecting the dates, you will be able to select the number of guests that are travelling in your party: adults, children or infants. This information can be also modified after the booking is confirmed by contacting our pre-arrival department.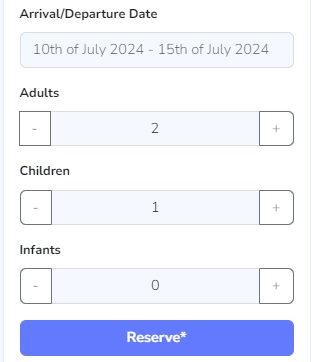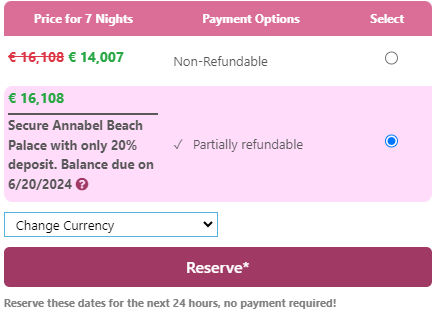 You can 'Hold' your dates
When booking a villa with us, you have three payment options to choose from which will be displayed after the dates are selected. Our system allows you to hold the dates for 24 hours with no commitment or payment required, so no one can book your dates while you finalise your plans.
Finalizing the booking
When you are ready to confirm your booking, view your Holiday Planner and click the secure 'Pay Now' button.
You will be taken to our online bank system to take payment. You can make payment via credit card, PayPal or bank transfer.
If you are facing any difficulties during the payment process, feel free to contact us.
Once your payment has been made, you will immediately receive an email confirmation.
We Accept: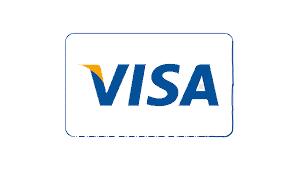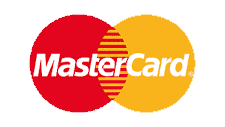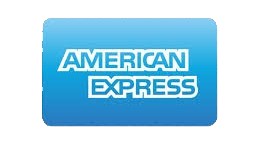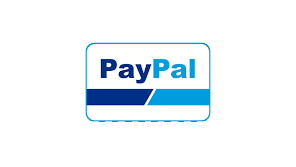 ---
Contact Us
If you have any more questions or inquiries you can use the form to submit a question and we will get back to you.
Or you can contact one of our agents now live using the chat box.